Forms made simple (and cute).
Designless, multistep, conversational, secure,
all-in-one

WordPress forms plugin.
v1.5.7
— Feb 28th, 2023
Require WordPress v6.1+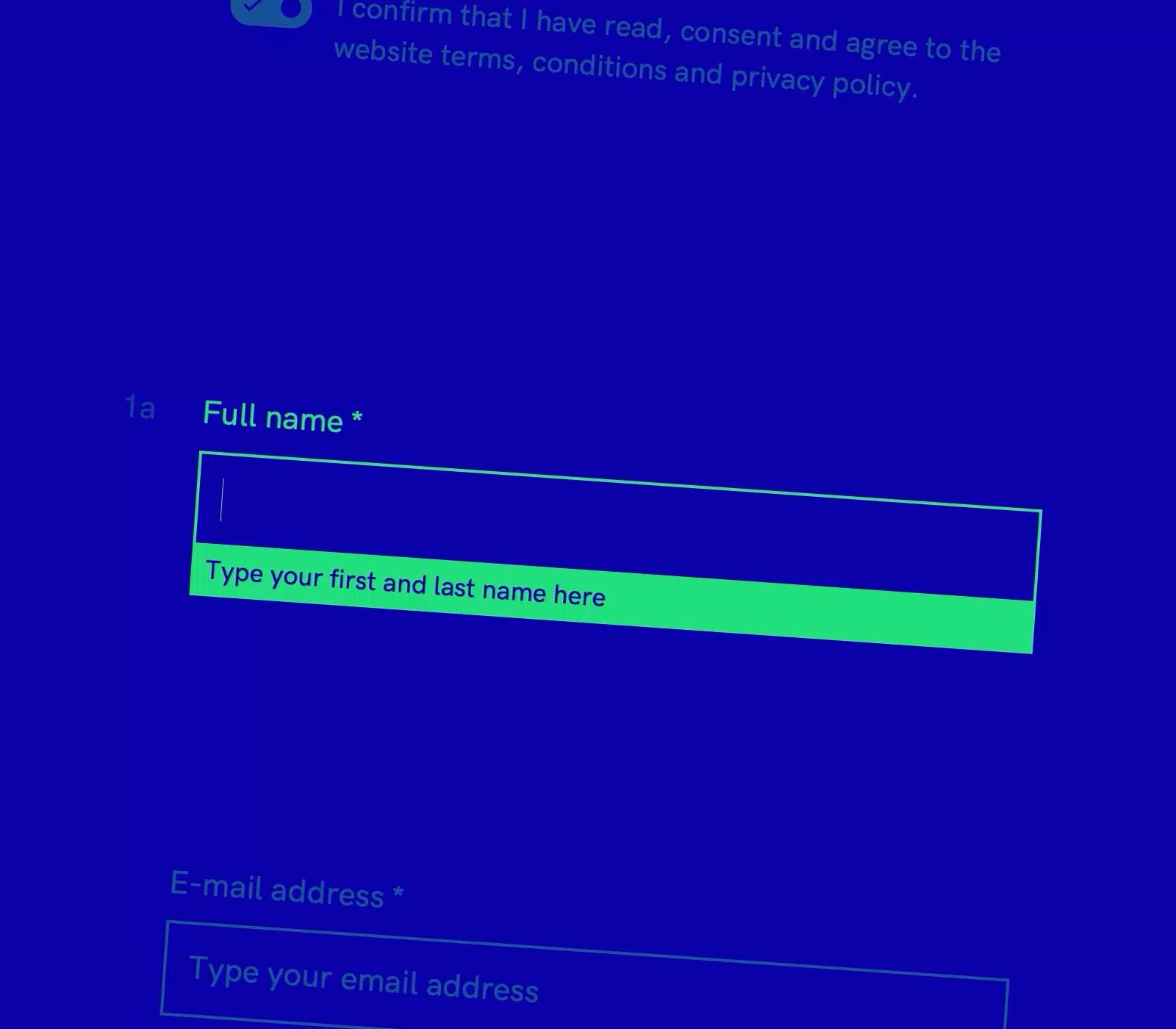 Designless
Theme-agnostic design that works
Formality is an all-in-one WordPress form plugin that puts design and user experience first. Each form is characterized by an essential interface and a modern layout that follows the most recent UX patterns. No frills, no superfluous or overly characterized elements. No matter what theme you are using... with a few simple options you can quickly customize your forms and align them to your website design.
Choose the type between classic and conversational, set the style and colors, or choose one of our presets based on a selection of the best Unsplash* photos. In a few minutes, you can compose rich and engaging forms.
Each form will be accessible via a standalone page, but you can also include it within another post/page of your site via the Formality form block or the [formality] shortcode.
*Unsplash is a registered trademark of Unsplash Inc. Formality is not affiliated, associated, or endorsed by Unsplash. Formality only provides a simple way to download an image set from Unsplash servers, that you can easily use in your forms.
Native
Gutenberg-based form builder
No new complex editors to learn. Formality's form builder is entirely based on Gutenberg, the native WordPress v5+ block editor. Creating a new form is as easy as creating a simple post or page on your site. Choose the design, layout, and fields of your form and build complex questionnaires in minutes.
For each type of input, we have provided a single block that you can insert as you like within the form. You can control the appearance and characteristics of each field from the controls on the sidebar.
Don't like Gutenberg? Do you use the classic editor or a third-party editor? Don't worry! The block editor will be only activated for the editing of your Formality forms. The forms created can then be included within your content with the [formality] shortcode, usable with any editor.
Discover more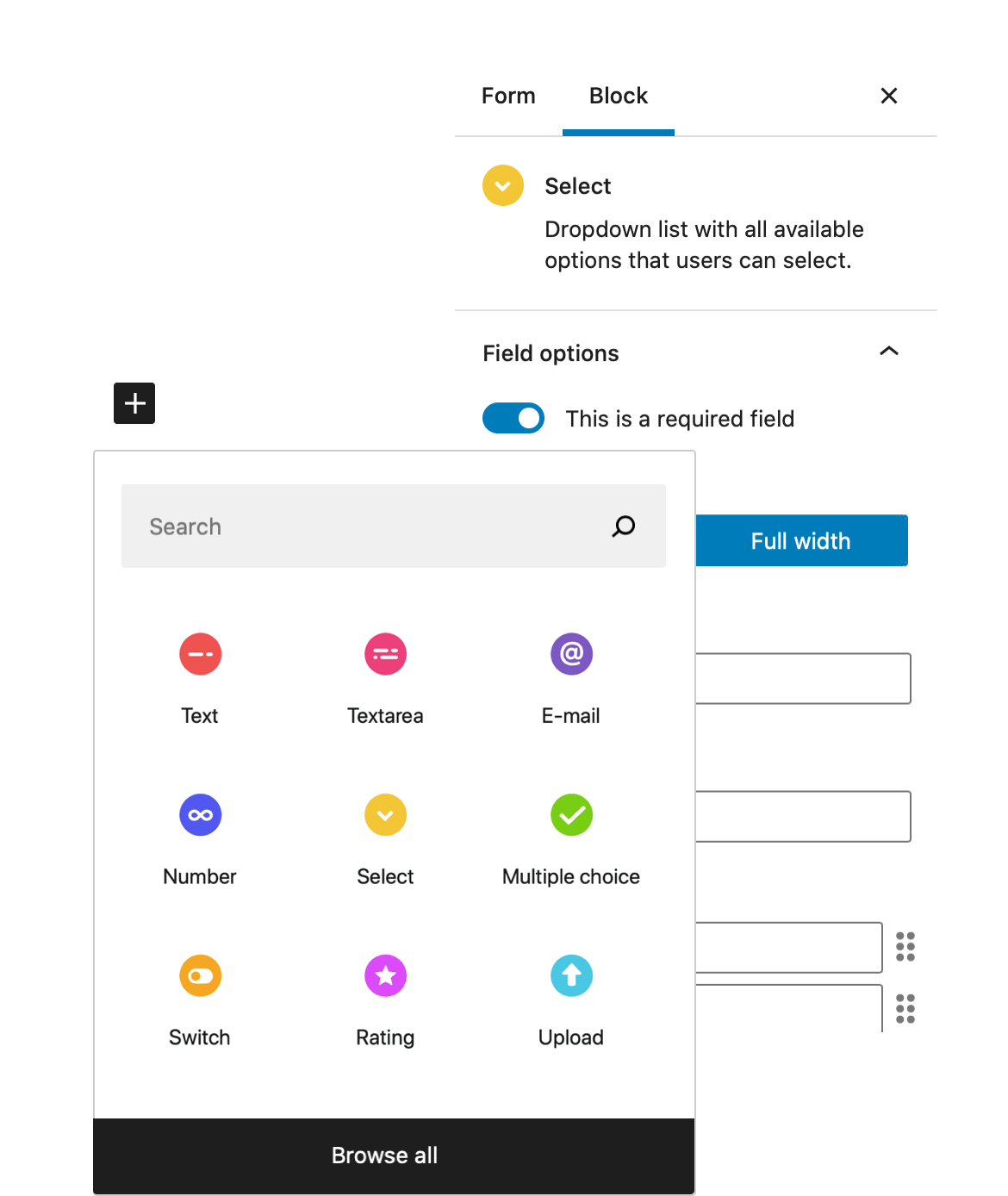 9mins form
How to build a form from scratch in a jiffy!
Newbie
Last, but certainly not least
Formality is a brand new WordPress project (as you can see from the active installations count), born from the free time of a single developer. Formality is still a one-man-band but hopes to grow up fast and soon with the WordPress community.
It's not possible to easily compare Formality with other form plugins that have been on the scene for years. Many of them allow greater customization; others have many more fields to choose from; others have advanced integrations with CRM and external gateways.
So, what kind of plugin Formality is? It is not the one with the higher number of features, nor the one with the deepest level of customization. Formality does few things, but it does them well, and it continues to improve every day.
Latest release
v1.5.7
— Feb 28th, 2023
Project status
Active development
Working on: Fixes/refinements1.5.8
Next big thing: Integrations1.6
Available locales (9)
English
Italian
German
French
Indonesian
Czech
Swedish
Dutch
Norwegian
What's new?
Designless
Smart layout with simple UI and common UX patterns
1
Conversational
Distraction-free form experience
2
Multistep
Group your questions in a multistep form
3
Simple editor
Gutenberg-based form builder
4
Smooth
Async data submit with WP REST API
5
Security
Prevent spam with built-in token authentication
6
Logic conditions
Conditionally show questions based on user answers
7
Collect data
Simple interface to manage all your form results
8